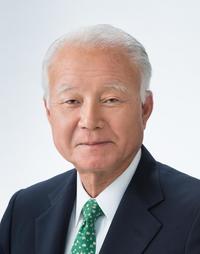 Accelerating actions towards a decarbonised and sustainable society in harmony with nature
The Institute for Global Environmental Strategies (IGES) was established under an initiative of the Japanese government in 1998. Since April 2012, IGES has been conducting practical and innovative research as a public interest incorporated foundation, aiming to realise sustainable development in the Asia-Pacific region.
The international community agreed to adopt and collectively act to implement the Paris Agreement and the 2030 Agenda for Sustainable Development including the Sustainable Development Goals (SDGs) in 2015. The Asia-Pacific region is seeing rapid economic development, and with that comes urbanisation, lifestyle changes, and a rapid transformation of land-use from forests to land for other purposes. There is also an accompanying upsurge in resource consumption. Various environmental problems are emerging, such as the depletion of natural resources including air, water and forests that support people's lives, and an increase in waste products, as well as burgeoning GHG emissions. Another huge issue facing this region is on-going poverty. To overcome these problems and realise a decarbonised and sustainable society, what we need is a model that differs from existing development patterns. It is essential that we develop low-carbon, resource-cycling strategies for societies in harmony with nature, based on new values.
IGES marks its 20th anniversary in 2018, and launched the Integrative Strategic Research Programme for the 7th Phase in July 2017, with the aim to co-design and co-produce sustainable policies and actions with various stakeholders. As we forge greater links with national governments, local authorities, international organisations, research institutes, businesses, NGOs and local communities, we are moving forward with research for a low-carbon, resource-saving and sustainable Asia-Pacific. At the same time, we continue to make effective policy proposals through proactively involvement in relevant policymaking processes at international, national and local levels. In this way, we hope to work as a "change agent", facilitating the transition to a sustainable society and improving the well-being of people in the region,
1 July 2017
Kazuhiko Takeuchi
President
Institute for Global Environmental Strategies (IGES)