In Journal of Cleaner Production
Volume (Issue): 220(2019)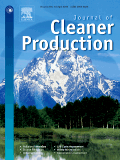 Considering the great significance of residential sector for deep decarbonisation in the medium and long term, this study analyses the effectiveness of an emissions visualisation approach and economic incentives in promoting household low-carbon practices. The data was gathered by a questionnaire survey from 406 households in Hyogo Prefecture, Japan, which received eco-home diagnosis in the past three years. The result confirms that around 40% of the samples installed home energy management system (HEMS) as the visualisation tool, and many households received low-carbon subsidies; however, few of them have utilised the low-interest loan from the government of Hyogo. Household lifestyle efforts are less associated with the policy measures and some differ due to family characteristics, i.e., the age of head of the household. Replacing household equipment with low-carbon items is largely determined by the visualisation approach and availability of economic incentives. As an example, the installation of HEMS would increase the probability of replacement with an electric heat pump water heater by 25.6% and the introduction of solar PV system by 55.9%. This study assists in understanding household low-carbon practices and their relationship with the related policy measures.
In Journal of Cleaner Production
Volume (Issue): 220(2019)