In Journal of Forestry Research
Volume (Issue): 28.4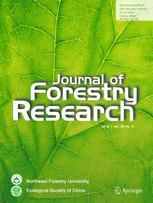 Incentive design is among the decisive factors behind active community participation and long-term sustainability of participatory forest management. Especially in case of mangroves, where multiple interests apply, it requires a careful integration of several ecological, economic and institutional factors. The primary objective of this paper is to understand the basis of incentive design and make a comprehensive inquiry into the existing incentive mechanism of participatory mangrove management in Indian Sundarbans. The qualitative and in-depth assessment was derived against a conceptual framework that contains three main determinants: (1) resources availability, (2) control mechanism, and (3) perception of end-users. The study deploys the results of various participatory exercises such as structured interviews with forest officials, focus group discussions with 10 Joint Forest Management Committees and semi-structured interviews with 119 mangrove users. In general, we observed an over-cautious, hierarchical and safety-margin-based incentive design with distinct bifurcation of communities over the adequacy and effectiveness of derived benefits. Although, the incentives are diverse and align well with the overall conservation of mangroves, they are considered to be insufficient by nearly half of the mangrove users. The main issues that were observed to hinder effective community participation can be summarized as (1) serious restrictions on access to economically exploitable mangrove products, (2) passive involvement of vulnerable occupational groups, and (3) lack of trust and conflicting interests between the officials and the communities. Although the existing preventive management of mangroves can be justified considering the magnanimity of the Indian Sundarbans, it can severely impair community participation and emerge as a clear threat to future sustainability. To secure greater participation of the communities, we propose small scale, innovative developmental incentives to supplement traditional forest-resource-based incentives.
In Journal of Forestry Research
Volume (Issue): 28.4